Luna features made-to-order artisanal pizzas cooked in an 800 degree brick oven. In addition to organic tomato sauce and fresh mozzarella, our selection of toppings highlights by fresh and local ingredients.
We offer a wide variety of delicious appetizers including meatballs in pomodoro sauce , a cheese and olive plate featuring house-made crackers, and fire-roasted mushrooms with herbs, truffle oil, and Aleppo pepper (pictured above).
We're also offering lovely desserts including burnt sugar crema, limoncello cake, and tiramisu in individual servings or for the table (pictured above).
Luna's Story
The mission of Luna is to make our community an even better place than it already is. Our values include authenticity, quality, uniqueness, playfulness, and support for our community and its people.
We feel incredibly lucky to be part of the Renaissance that is occurring in Uptown Greenville and in the Dickinson Avenue Arts District. Before long, you will no longer have to ask, "Why can't Greenville be more like (fill in the blank)?" Instead, people in other towns will be asking, "Why can't we be more like Greenville?"
Luna is located in the lovingly-restored Coca-Cola bottle plant on North Pitt Street. (pictured below).
It is our goal that a visit to Luna will be the best two hours of your day.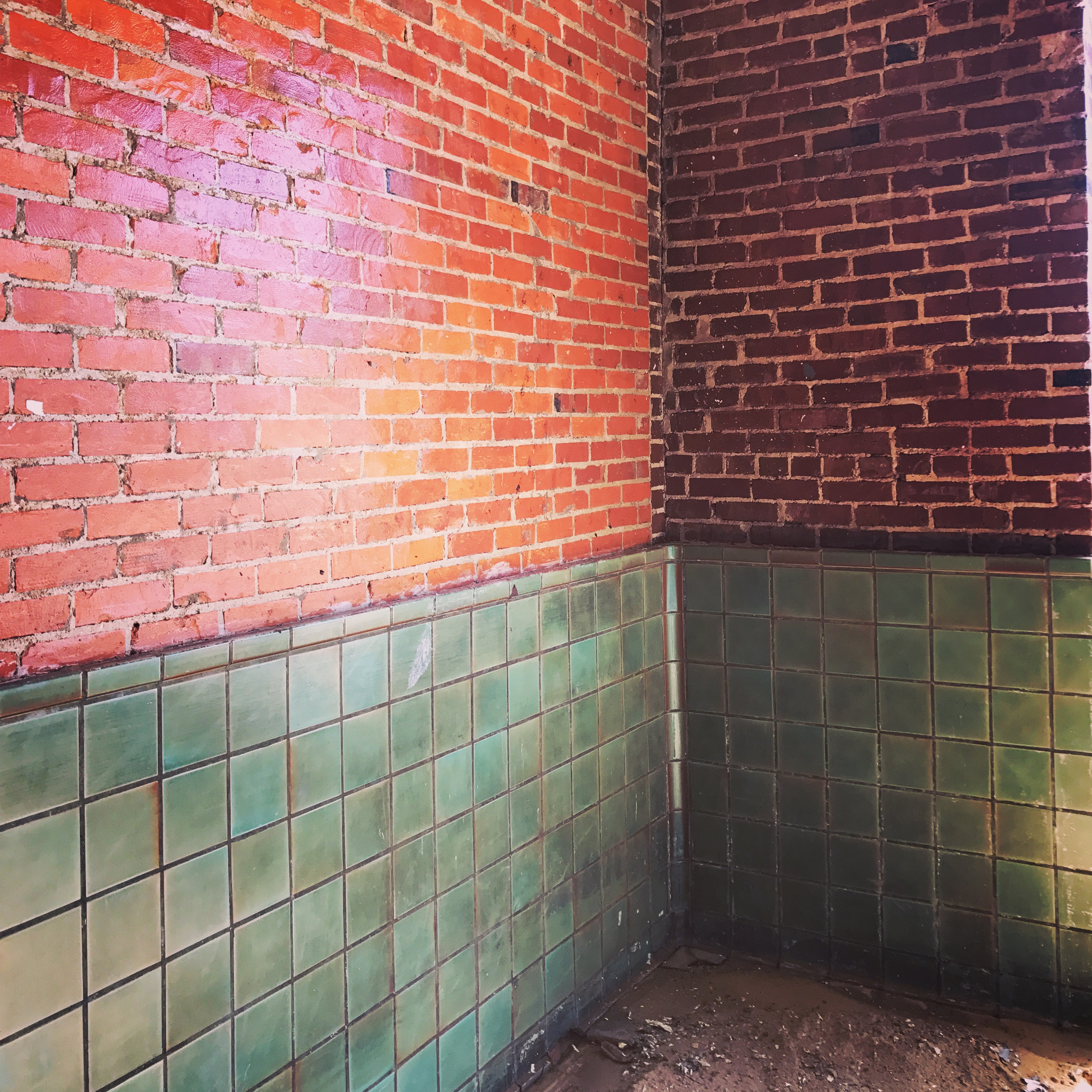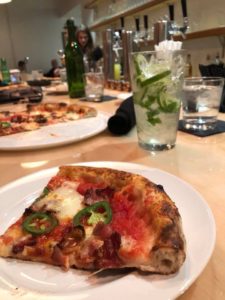 We are glad to finally be here
Thanks so much for the tremendous support and love we've received so far. We have been working to get Luna ready, and we'd love to include you in the story now that we are open. Please consider following us on Facebook and Instagram or subscribing the LunaLetter. If you'd like to buy some Luna gear, we'll be rolling out various products as we get our feet under us. Right now, we have shirts available, but more Luna products are on the way.