Current Features:

SPAGHETTI & MEATBALLS
Family-style pasta and meatballs featuring our pomodoro sauce, Parmesan, basil, and olive oil. We offer this new feature in-house and to-go.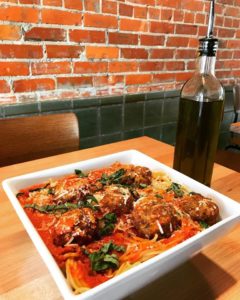 THE CANNON
Our signature sandwich that features a house-made roll that is baked in the pizza oven, filled with meatballs or breaded chicken with our pomodoro sauce, and topped with mozzarella.